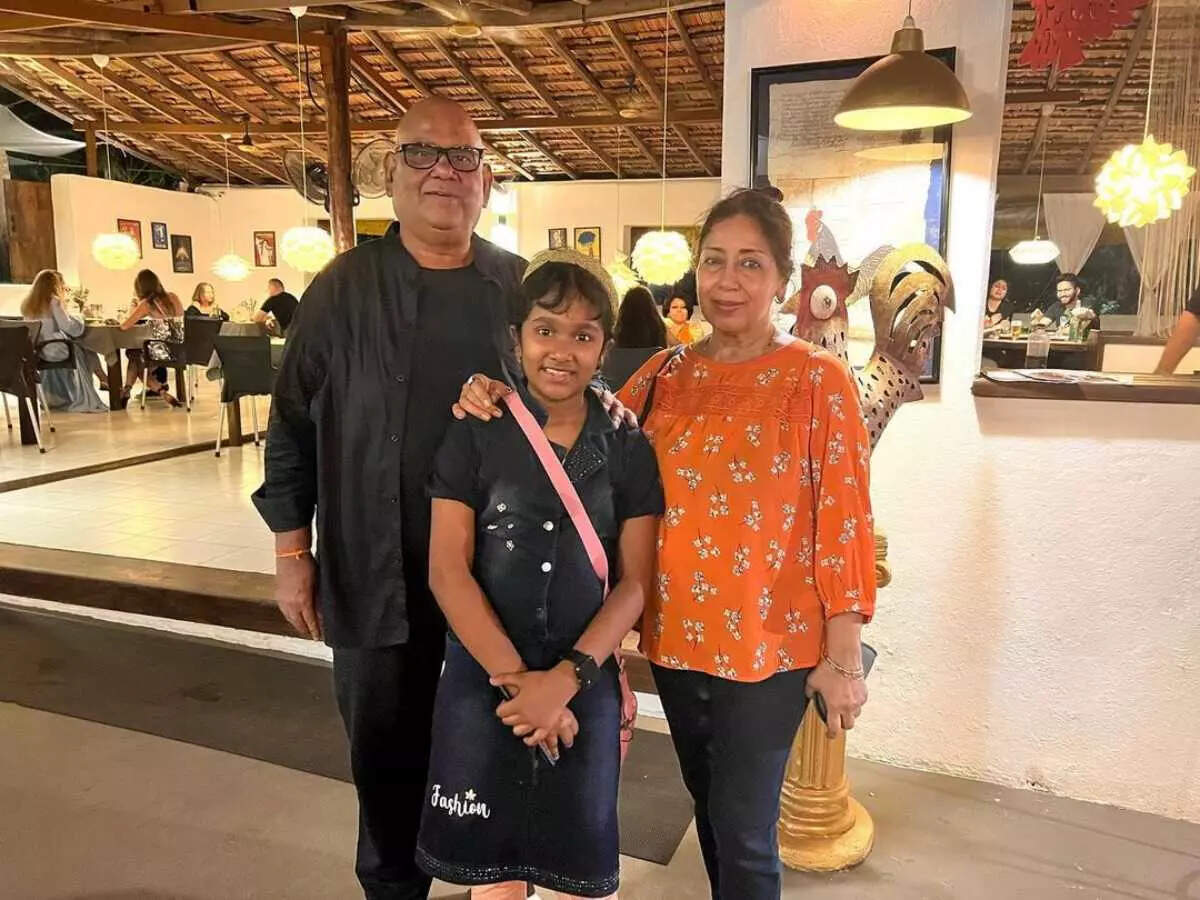 Satish Kaushik may have always put a smile on everyone's faces with his impeccable comic timing and acting prowess but his personal life was full of ups and downs. In his 2015 interview with Economic Times, the veteran actor and director had opened up about welcoming his daughter Vanshika at the age of 56, almost 16 years after losing his 2-year-old son Shanu in 1996.
Satish and his wife Shashi got married in 1985. They were blessed with a baby boy whom they had named Shanu. But unfortunately, the little one passed away when he was just 2 years old. It took a long time for the entire family to recover from the grief. Post his son's demise, Satish became a father again when he welcomed his daughter Vanshika in 2012 with the help of surrogacy. He was 56 at that time.
In the interview, when Satish was asked about raising a child in his 50s, he had said, "To have a kid at this age (Kaushik is in his late 50s) makes me feel much younger (laughs). But yes, to have a child so late in life is quite challenging. Vanshika, my daughter, is three now and keeps telling me, `Papa, mere peeche bhago. Papa, mujhe pakdo'. Ab main usko kaise bataon ki I can't run after her now! So I act like I am running after her, since I am a good actor. I can't let her down. She's lovely and has just started going to school. She is the best thing to have happened to me."
When he was further asked if the arrival of his daughter has changed him in any way, Satish had said, "I have become much more homely now. Pehle main apne mein hi ramta rehta tha. I avoid going to parties now, I have become calmer. I even control my diet and drinking because of her. I had lost my son 20 years back, when I was at the peak of my career. I couldn't really get time to even feel that loss. I used to be continuously busy with work and this would make me feel guilty: I didn't even have the time to mourn my son's death. But ab Vanshika ke aane se sab baraabar ho gaya. All the unsettled emotions are somewhere settled with Vanshika's arrival."
Satish passed away on March 9 at the age of 66 in New Delhi after suffering from a heart attack. His last rites were held at the Versova crematorium around 8.30 pm in the presence of his family members and close friends. He is survived by his wife Shashi and 10-year-old daughter Vanshika.