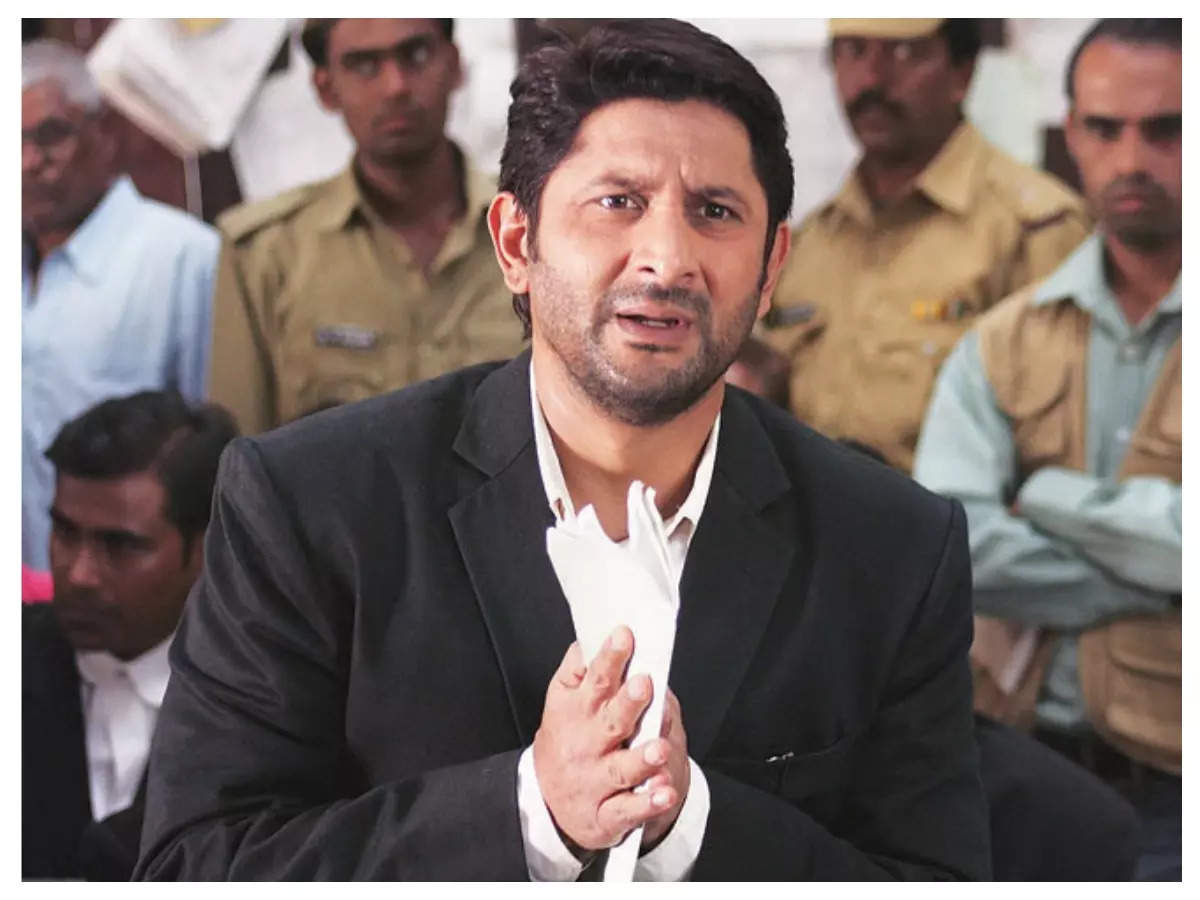 Jolly LLB which was released on this day thirteen years ago, had the potential to become as big a franchise as Munnabhai if only the producers had not decided to change the lead actor from
Arshad Warsi
to Akshay Kumar in the next Jolly movie. When it went from Warsi to Akshay, Jolly became more a liar than a lawyer.
Jolly LLB was based on a real-life hit-and-run case where a privileged scion of a business family had sneaked out of punishment after mowing down some sleeping pavement dwellers in a drunken state.
If life and art were entirely fair, Arshad Warsi would be one of the biggest stars in our film industry. As a petty lawyer whose conscience undergoes a rousing awakening, Arshad once again gives a superlative performance creating a compelling graph for his small-town lawyer's overreaching character. As for Boman Irani, this actor's brilliance has no full stops. Here, as the mean manipulative lawyer, Boman creates a snarling evil and a contempt for human value though the narrowing of the eye or curling of the lip.
But the favourite performance comes from Saurabh Shukla. As a seemingly indolent, sloppy slob of a judge who comes into his own, as the case progresses, Saurabh Shukla serves up the film's biggest lesson: never undermine the moral strength of a seemingly desensitized Indian.
Jolly LLB was a film of myriad virtues. Legal proceedings would never be the same again. This is the kinkiest, craziest, most artful and thought provoking courtroom comedy-drama in years with impeccable performances by the ever-dependable Boman, Saurabh and the grossly underrated Warsi. An inspirational drama told with a flair for the comic and the ironical, this is film which never falls short of heart and guts.
If only director Subhash Kapoor had stuck to Warsi for the sequel. But then, Kapoor got into his own problems. The franchise died a quiet death.