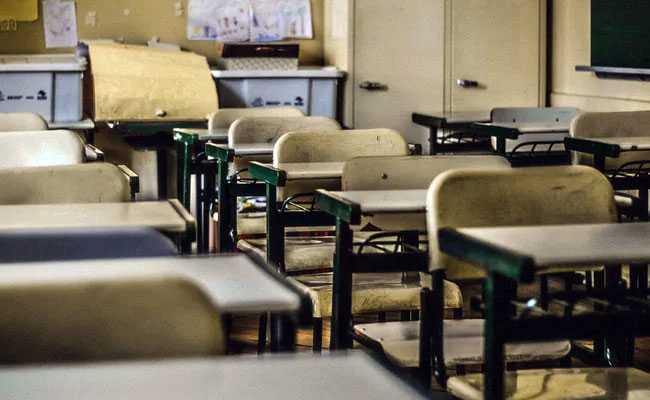 Kabirdham, Chhattisgarh:
Kabirdham District Collector Janmejay Mahobe on Thursday ordered a probe into the matter of a purported video that surfaced on social media platforms in which a group of school students were seen being assaulted by others in Chhattisgarh's Kawardha.
"The incident took place on March 11 and in the video, the students of Class 11th were seen assaulting and misbehaving with the children of standard 6th," said the Collector, and added that as soon as the incident came to the notice, a team was immediately rushed to the school to probe the matter.
"As the negligence of the hostel superintendent surfaced in the prima-facie investigation, he was immediately removed, and a proposal to remove the Principal from his position has been sent to the government", Collector Mahobe told ANI.
The Collector said that considering the students involved in the incident are juveniles, the action will be moved in the case according to the provision in the law and a discussion in connection with the incident was held with the Superintendent of Police.
"Necessary actions are being taken to prevent the repetition of such incidents in near future", Collector Mahobe said.
(Except for the headline, this story has not been edited by NDTV staff and is published from a syndicated feed.)