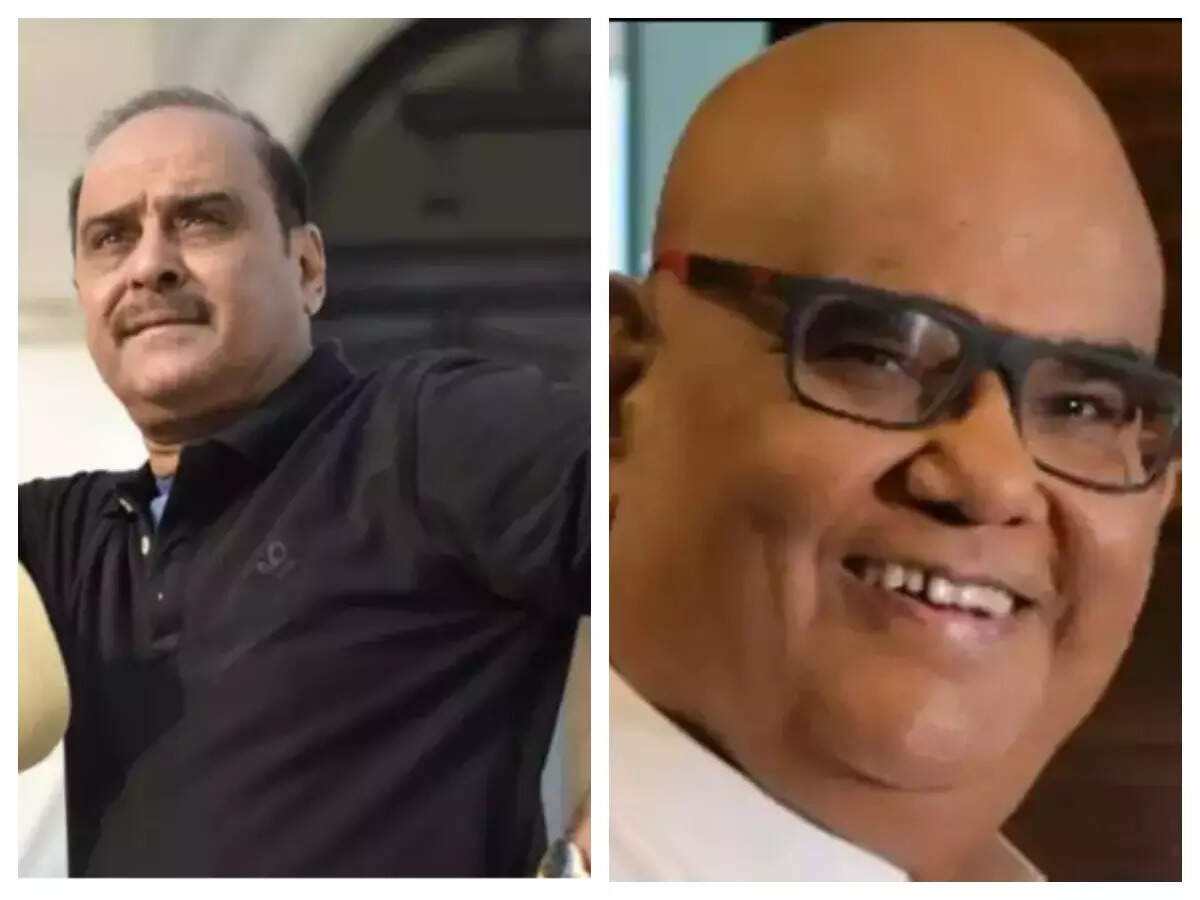 In a shocking piece of news, actor-writer-director Satish Kaushik passed away at the age of 66 in Gurugram on March 8. His body will be brought to Mumbai after a postmortem is conducted.
Actor-Director Karan Razdan exclusively told ETimes, "I was doing a podcast called Bakbak With Karan Razdan. We just shot that a month back. In just two podcasts, we encapsulated the entire journey of our lives, right from the National School of Drama to his attachment to my family. We spoke of how Satish saw Mumbai through my eyes and how he saw the sea through my eyes. We chronicled everything that we went through together. It was a lot of fun and jokes, a lot of heartwarming memories and I did not know that when we were doing this I was actually encapsulating or destiny was encapsulating the entire journey of our lives.
From our days in National School of Drama to this morning, for Anupam and I, it just feels so strange. You still feel like you're sleeping and you'll wake up and this news will just be a dream."
Revisiting memories, Karan added, "We met when he was probably 20 and I was 18 or 17. Since then it's been a constant journey of togetherness. He kept telling me even in his last conversation, three or four days back, that you have to act again, Karan. He said that on the podcast, too. He said, 'You don't understand, you're wasting your acting talent and I would want to give you that big break once again. You have to take a break from your writing and direction'. There was no distinction between the friend and the actor, it was all rolled into one between us.
I really think that amongst everything he was perhaps my only friend. He was excited when Hindutva (Karan Razdan's latest release as director) was being released just a few months ago. He attended all the functions, he cancelled his trip to Dubai and came to Marriott for the music launch."
Adding more, the actor-director said, "Satish liked telling stories about my life, about my personal life sometimes. I'm not going to say goodbye because we have been meeting for so many births and we are going to meet in many more lifetimes. I don't feel as if he's gone, it's just temporary. This is not shock, this is what I'm believing that he's not gone.
He used to keep talking about how my family took good care of him. He used to say, every guy who migrates to Mumbai for the film industry knows there's no family there, but when Satish came to Mumbai he knew he would have my family. He brought me back to acting with Kaagaz 2. The last conversation we had two or three days back was about the last scene in Kaagaz 2 and I asked him if he'd cut it out and he said, he'll take a call on it later. He just pulled me to Lucknow and said, 'I want you to do this character in Kaagaz 2 and I'm not taking a no for an answer'."
On Satish's future plans, Karan said, "I think he was planning a film with Amitabh Bachchan, at least that is what was there in his head. He was planning a film with Neena Gupta which later he scrapped because of the political atmosphere. He told me that he was planning something big with Amitji. I don't know what stage it had reached though.
In his heart, he always wanted to make Tere Naam 2 with Salman Khan. He didn't talk much about it but he used to praise Salman a lot, because he had helped Satish a lot even during the making of Kaagaz.
He spoke a bit about Amitji's film to me in the past few months. But I could not ask him at what stage his plan had reached."
"I think that you know he valued friendship more than any other relationship in the world. He liked connecting people. Whenever he would want to celebrate my birthday, he would call up all NSD batch mates and throw a surprise party. During COVID, he assembled all classmates from NSD to wish me on my birthday. He was the binding force behind connecting so many people. He loved life and friendships", signed off Karan.