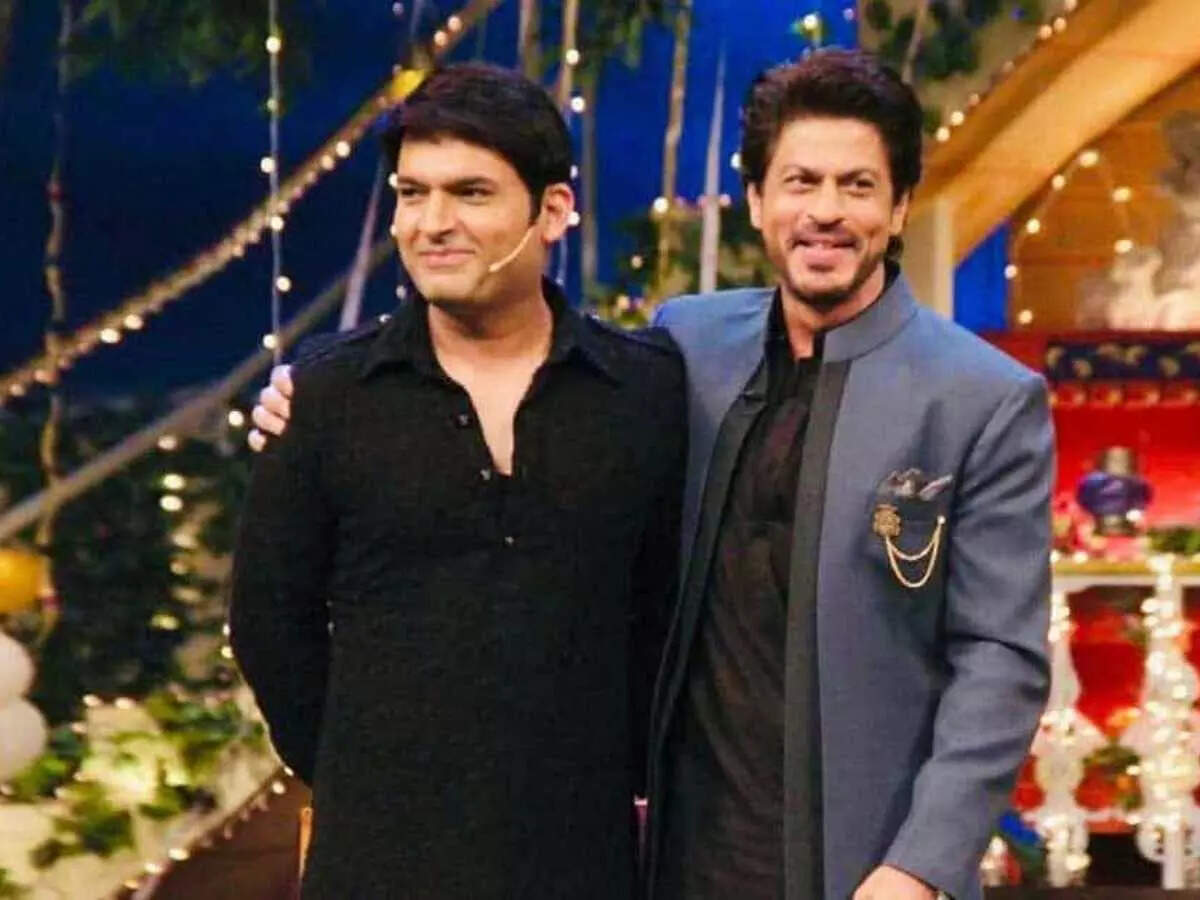 Kapil Sharma, who is all set to feature in his upcoming film Zwigato, directed by
Nandita Das
, had his own battles to deal with in the past. He struggled with alcoholism, depression and anxiety, which even led him to delay or cancel shoots of The Kapil Sharma Show involving big movie stars. Recalling his dark phase, Kapil revealed how
Shah Rukh Khan
had reacted when he cancelled the shoot at the last moment.
In his new interview, Kapil said that he used to drink to make himself feel better but instead it took a toll on his mental health. He admitted that it impacted his work and he had even cancelled events which he had paid lakhs for, because he just could not take the pressure.
When Kapil was asked if any movie stars got angry with him for cancelling shooting the episodes of his comedy show, he clarified that nobody got angry. He further added that the format of his show is such that he cannot be late even if he tried since they have to shoot multiple segments throughout the day.
"But yes, there were times when I backed out at the last moment because I didn't think I could go through with it… When Shah Rukh Khan's shoot got cancelled, he met me three or four days later. He had come to the same studio for something. Maybe, as an artist, he understood what was happening. He is a superstar, after all, and he has seen everything in this industry. He called me to his car, we sat for an hour, and talked. He asked me, 'Drugs leta hai?'. I told him I don't take drugs, but I no longer feel like working. He told me some very nice things, counselled me. But this is one of those situations that you can't improve unless you yourself want to," Kapil told Aaj Tak.
He added that it took him nearly two years to come out of depression. His wife Ginni Chatrath forced him to travel with her to remind him what it feels like to live life like a regular person. He returned to small screen with a bang with the new season of his comedy show. And now he is all set to make his big screen comeback with Zwigato, which comes 5 years after his 2017 film Firangi.