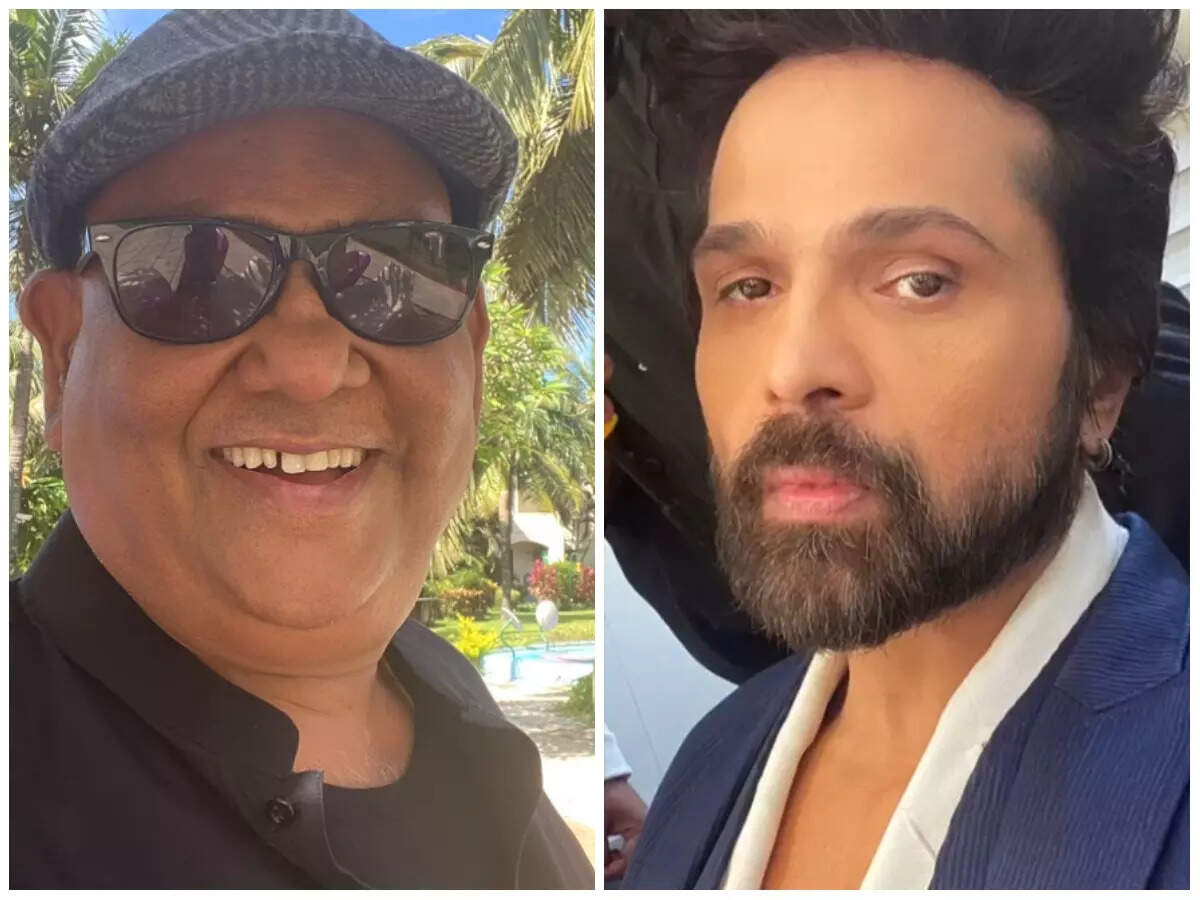 News of actor Satish Kaushik's sudden demise has sent shockwaves throughout the film industry and the country at large.
Himesh Reshammiya, who worked with the late actor-filmmaker on a number of films, including 'Tere Naam', joined a host of fans and friends on social media, in mourning his demise. In a statement to ETimes, the singer-actor expressed his shock over Kaushik's sudden passing saying, "I can't believe, it's shocking, Satish ji was such a warm human being from whom I have learnt so much while working on so many movies we did together. I have so many fond memories of him, I can't believe he is no more."
Himesh recalled his recent meeting with Satish at a party and said, "he was full of new ideas and thoughts."
Kaushik and Reshammiya worked together on several film projects over the years. The filmmaker even approached the singer to croon for his films. According to the singer, the filmmaker "never shied away from experimenting." He explained, "During 'tere naam' while recording 'Kyon Kisiko Wafa Ke Badle Wafa Nahin Milti' I wanted to record the entire track without any rhythm section in the song, I wanted the entire song only on base and percussions which was a huge risk and an experiment during those days but he said we should go with whatever is working for the song and we recorded the entire track without any hardcore rhythm section."
"With such positive energies, his smile, his sense of humour and his warmth and love will always remain with each one of us," the singer said and offering his condolences to Kaushik's family.
"May god bless his soul and give strength to the family," He concluded.
Satish Kaushik passed away on Thursday morning after suffering a heart attack. He was only 66.
According to Anupam Kher, Kaushik was at a friend's home in Delhi when he complained of uneasiness. "He felt uneasy and he told the driver to take him to the hospital and on the way he suffered a heart attack around 1 am," Kher told PTI.
Kaushik is survived by his wife and daughter.