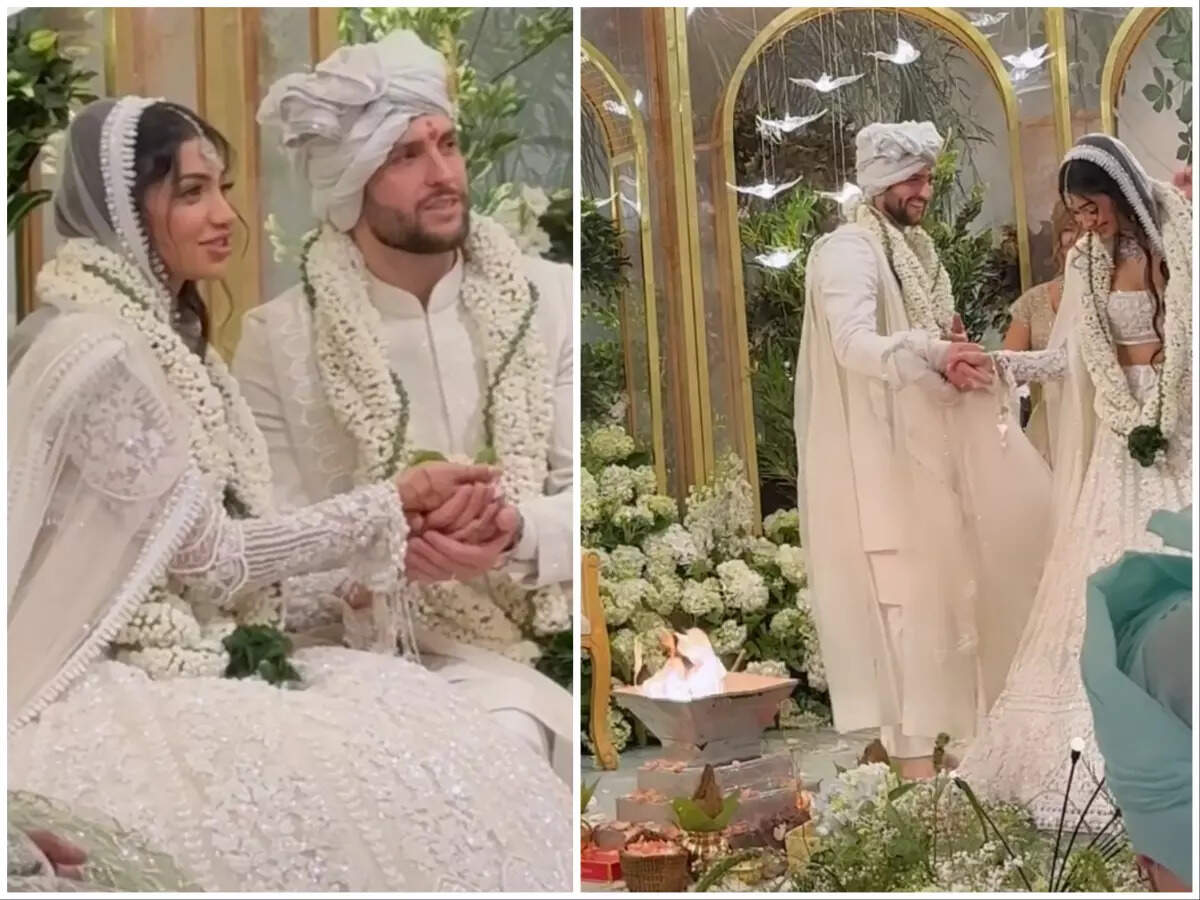 It's quite a hectic day for the Pandays as they are hosting dual functions today at a heritage hotel in Mumbai. After an elaborate mehendi and haldi ceremony, Ananya Panday's cousin Alanna tied the knot with US based filmmaker Ivor McCray today. While the wedding took place in the evening, the duo will be hosting a reception party tonight.
Addressing the big day of her life, Alanna, a digital content creator and a model shares, "I am very happy, nervous and excited all at the same time. I have known and loved Ivor for a long time now and I do feel blessed to be surrounded by so much love on my special day." While her contemporaries are taking time to get married, how did Alanna choose to settle down so soon? "Ivor and I are in love and felt it was the right thing to do," she says.
Alanna who's the daughter of Chikki (Chunky Panday's brother) and Deanne Pandey is the first among her cousins to get married, Alanna shares that the ceremony made everyone sentimental. "All my cousins Ananya, Rysa (Ananya's sister) and my brother Ahaan are really excited for me to get married as my family approves of Ivor. My parents are very emotional. My mum has been very active in our wedding planning and even the proposal before that. I feel blessed to be surrounded by so much love," she says.
While the family is wearing co-ordinated outfits, Alanna made it a point to add a sentimental bit to her wardrobe. She reveals, "I will be wearing one of my grandmother's bangles that she left me for one of the functions."
Talking about the theme of the wedding, Alanna shares excitedly, "The wedding's inspired by a forest theme that will depict the resilience of nature. The decor will feature birds in flight, a soothing water element, forest sounds, and a customized fragrance to evoke the smell of the earth. This sensory experience we hope will be something that will stay with the guests forever. After the pandemic, all of us need a lot of serenity and a closer connection with Mother Earth, and this is what the decor represents."