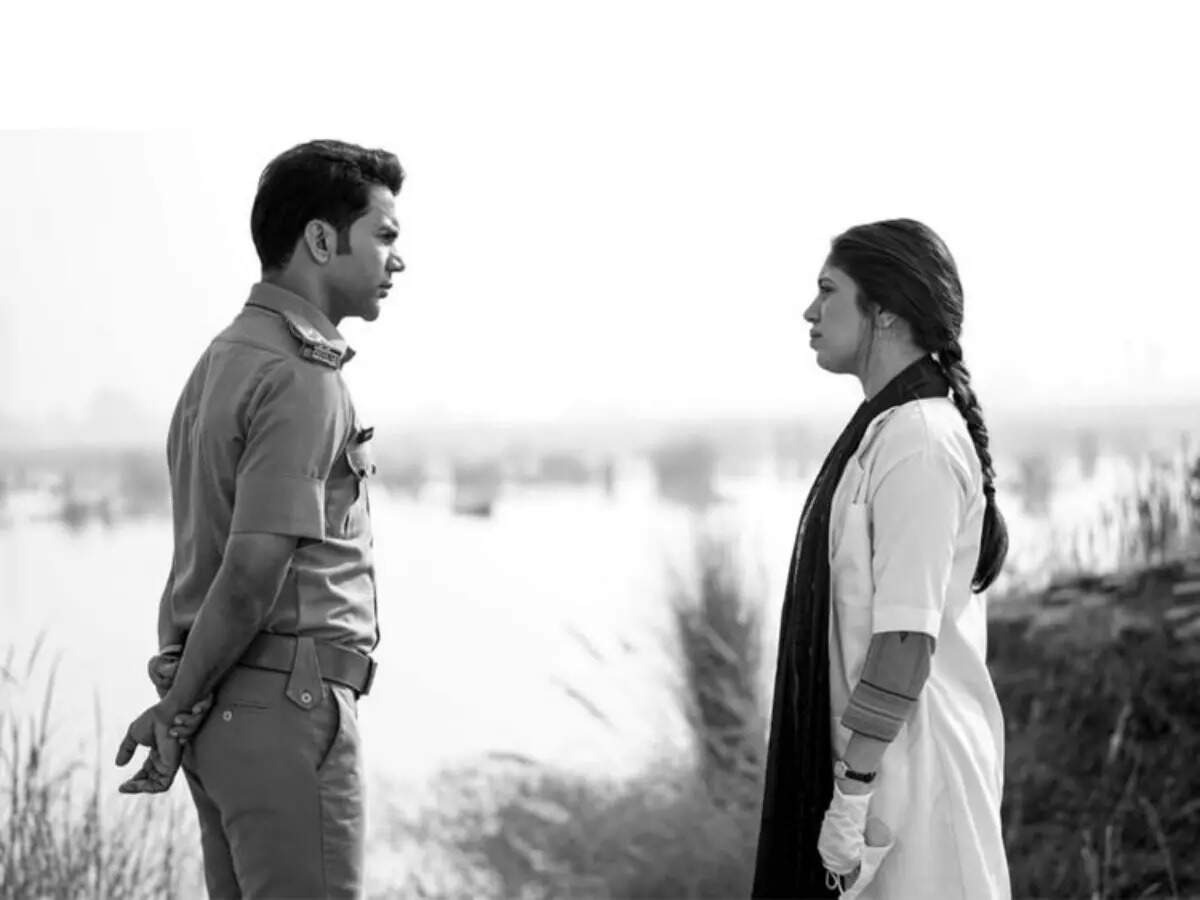 The trailer of Anubhav Sinha's 'Bheed' has been unveiled and it takes us through the atrocities that people, especially the lower middle-class faced during the lockdown in 2020. The trailer begins with Prime Minister
Narendra Modi
's voice announcing a lockdown in the country. Rajkummar Rao plays a police officer who struggles to help those in need and bring about a change.
The trailer has some really hard-hitting lines as the film draws the viewer's attention to some issues faced during the Covid-19 lockdown. The teaser of the film which released last week found itself into controversy as it compared the lockdown to India's partition. Moreover, the trailer is in black-and-white, which further indirectly gives it the India-Pakistan partition vibe.
Due to this controversy, Bhushan Kumar has withdrawn himself from the film. There are some more hard-hitting dialogues in the trailer. For instance, Rajkummar who plays a cop says, "Justice is always in the hands of the powerful. If the powerless served justice, justice would be different." Bhumi Pednekar also takes the viewer's attention to the trouble that women belonging to the lower middle-class or migrant workers faced, like, using newspapers instead of a sanitary napkin.
'Bheed' clearly talks about the divide of the crowds into two sections – while the rich clearly were safe in the luxury of their houses, it's the working class, migrants and lower middle-class which faced the horror. The film promises an impressive ensemble – starting with Rajkummar and Bhumi of course, who collaborate again after 'Badhaai Do'. But then there are actors like Pankaj Kapur, Ashutosh Rana, Dia Mirza, Kritika Kamra also playing essential roles in the film. 'Bheed' directed by Anubhav Sinha will release on March 24.