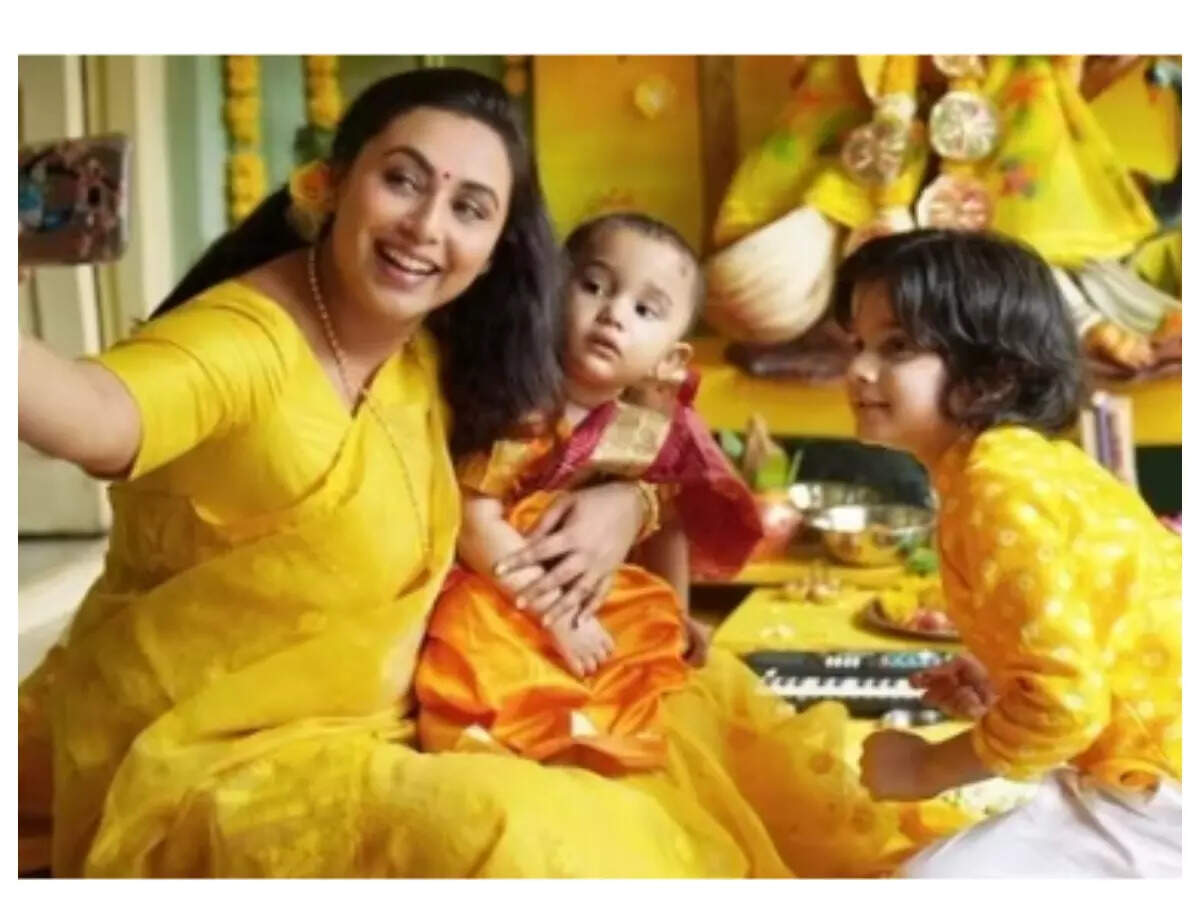 The trailer of 'Mrs Chatterjee Vs Norway' was launched a few weeks back and instantly resonated with the audience. The movie is based on the real life story of Sagarika Bhattacharya who fought against the Government of Norway to get back her children. Rani Mukerji, who essays the character of Sagarika met the media along with Karan Johar and producer Nikkhil Advani this afternoon in Mumbai.
Rani and Nikkhil spoke largely about the film and answered Karan Johar's questions. Karan asked Rani how she decided to do a film outside her husband Aditya Chopra's production. The actress laughed and said, "Nikkhil told me that since he has worked largely with Karan and Adi, he knows how they work and that's how he would make me feel. He was right. He did make me feel like home. Moreover, my husband also works with so many actresses, so I can also work with other producers (laughs). So, I want to actually thank Nikkhil for coming to me with this script and not believe rumours that I don't work with anyone apart from Yash Raj Films."
The actress also revealed husband Aditya Chopra's reaction to her performance. "He was really moved because even he is a father now. The last time I saw him so emotional was when Yash uncle passed away. He gave me a side hug as if I am his child and said well done. He was quite shocked seeeing the film."
Hearing this, KJO interupted her and said, "Coming from Adi Chopra, it is a big thing. I have never received a side hug from him saying, well done. It's been thirty years."
Rani revealed Adi always praises her behind her back. "Adi praises me behind my back, he doesn't praise me on my face because he thinks mere ghar ki lakhsmi mere sar pe chhad jayegi. But after watching 'Mrs Chatterjee…', he was moved and couldn't stop himself."
'Mrs Chatterjee Vs Norway' is set to release on March 17. The emotional drama is directed by Ashima Chibber.